Recently I've met a client who is a Manifestor. Our conversation started via WhatsApp, where she asked if she could have a session with me. I don't know her energy type at the time but there is something repelled me away.
Now, as usual, the mind said "This client is tough. Not for you". And as usual, my body says otherwise. I navigated the conversation in the best way I can and we decided to meet.
Less than a week later, we met at the Coffee Bean. The moment I saw her, I could feel a deep sense of Unconditional Love emerged in me and that Love knows her. It is not pity kind of love. She is having a tough journey at this moment and I'm not in a place to describe what she is going through. What I want to share is why do I feel so much Love towards this human being.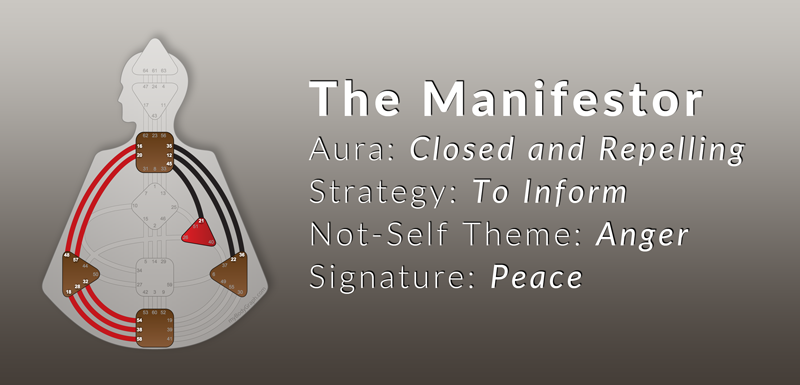 What is a Manifestor?
First, let's talk about Manifestor. There are four types of energy and Aura in the human being. Each type of Aura communicates differently with each other.
Manifestor's aura communicates its impact on everyone around them. They have a very powerful aura that could have a huge impact on the world. Often, Manifestor doesn't know their power and they don't know how to use it wisely. George W.Bush is a Manifestor. The moment he decided to send US Army to Iraq and started a war, the impact lasted till today. Same goes for Hitler.
Now you know why I felt repelled in the first place.
From the perspective of other types, Manifestor's Aura is not that friendly. It is not negative or bad. They are born in that way to protect their independence and power. Manifestor Aura protects them with the quality of*** closed and repelling aura***. Then again, their aura do that when the body feels the need to protect their power. Manifestor often has no clue how their Aura works.
When Manifestor meets Projector:
In the world where we don't know our Aura and energy, and we don't know how it works; Projectors often have a hard time in the presence of Manifestor. For Projector, their aura has a power to penetrate others in order to guide them. On the other hand, Manifestor has a closed Aura :).
Projector: Knock, knock! Let me in!
Manifestor: Go away!
However, I don't feel that with this woman. I do feel her closed Aura but I don't feel dismissed or rejected. My aura doesn't feel that. Instead, I feel so much Universal Love towards her. Then I looked at her chart.
Unconditional Love; the explanation with Human Design.
First thing I noticed was. I'm in her fractal. I'm one of the people she is destined to meet. Human Design can show you who are the right people in your environment. So I told her; we are destined to meet each other.
For me, it feels like meeting a long-lost sister!
Second; I'm all about living life with Vitality, Joyfulness and Peace. Manifestor who awaken to their true self is the ambassador of Peace in this Universe. If they are not awakened, Manifestor is the figure of anger (and anger could create war. See the connection?)
Third; if I don't know how my Aura works and I don't trust how my Aura communicates for me, I won't be meeting her and people who are correct for me. Anyway, our session was filled with Peace and Love (at least I felt it that way.)
The Beauty Of Non-Verbal Communication:
In Human Design, we are taught about non-verbal communication where our Aura does the talking for us. I've been experimenting with the accuracy of Human Design and I noticed how my communication improves over the time. My Aura speaks on behalf of me most of the time. It even attracts great people around the world to connect with me. And when these people connected with me, I get to live my purposes. It is magical to see the changes. I was once invisible and now, I work with people all around the world. My voice changed too. The vibration has so much power in it.
All of this happened because I understand my body, my aura, my mind and my Soul. Human Design just happens to give me a logical tool and knowledge for me to explore my Inner Power.
If you want to change your Life without changing who you are; give Human Design a try.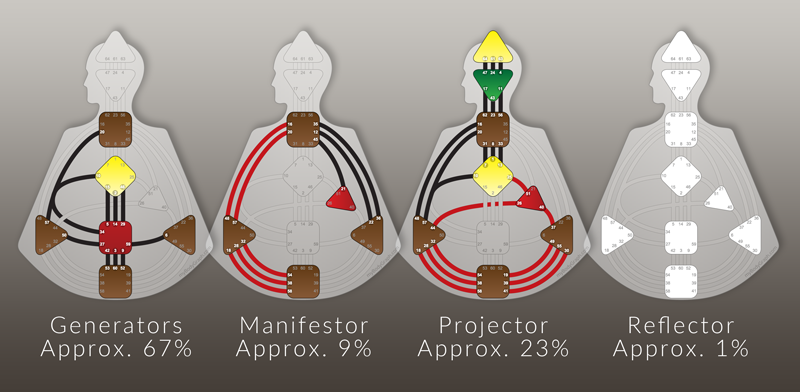 If you are a Manifestor, let's find out how to be the ambassador of Peace and not Anger.
If you are a Generator or Manifesting Generator, do you want to discover how to shift your frequency from frustration to satisfaction?
If you are a Projector, this is an invitation for you to know how to be successful in Life.
If you are a Reflector, come and join us and experience the wonder of surprises Life has for you.
Check out your Human Design and get your FREE bodygraph at https://www.jovianarchive.com
By the way;
Human Design is not a belief system, non-religion or not a personality test. It is a logical tool that tells you everything about yourself from your energy, aura to your diet and what is the best place to live your purposes. Human Design also provides an awakening program that awakens the power within your genes. I'm going to coach the awakening workshop too.
If you interested, I'm happy to help you to know Your True Self in an interactive discussion.
Image is © Copyright 2018 ihdschool and Jovian Archive. All Rights Reserved.
If you like my post, you can buy me a coffee: https://ko-fi.com/roseosman. Thank you!