Life is a series of jokes. The moment I think the island welcomes me, it gave me hard times… three times yesterday and I had my knee injured again. My thought is, either the environment is not right for me or my routine has changed.
A friend, Stacey, suggested I spent a time in a kitchen; dry kitchen like in a bakery and let dryness heals me, some place like Subway. It sounds weird but it's not. This is about right frequency and folks in Human Designwould probably relate to this. I'm a Dry Kitchen environment. The best environment for me is low humidity and a place that is about transformation.
What I recognised is my frequency and body doesn't do well with water (island is surrounded by water) and high humidity drains my body. Growing up in this island, I dealt with numbers of illnesses and pain. It didn't make sense until I understand the energy of my body. Takes me nearly 40 years to see my truth! LOL!
Now, I have not yet understand my PHS entirely, so whatever I'm expressing here is based on my experiences. And whatever it is, I love this Island and I respected her beingness.
Well, I didn't go to the Subway. Instead we choose The Coffee Bean for our brunch.
And this is a Life looking at the jokes from a big window.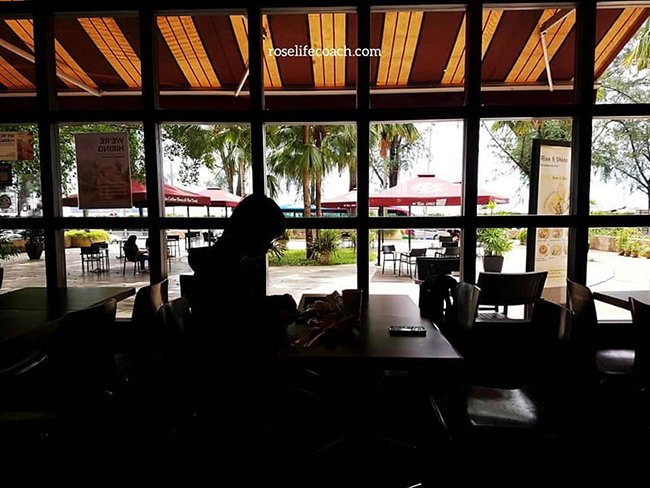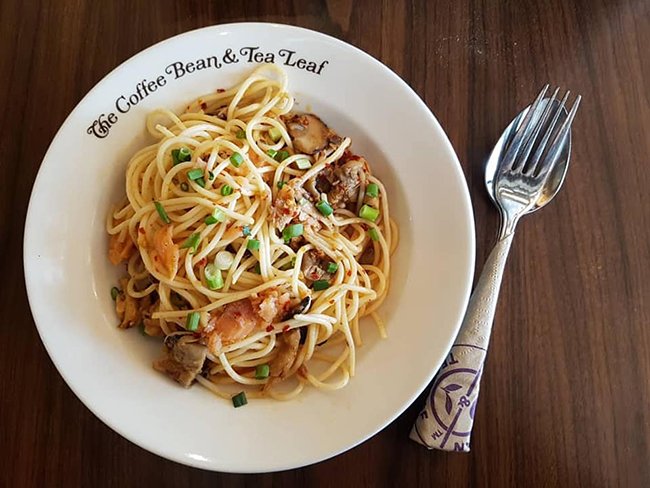 (I am still on my vacation, just doing some short posting for this few days).
If you like my post and the photo-stories, you can Buy Me a Coffee at https://ko-fi.com/roseosman. It will be spent on educations fees and books.  Thank you for supporting me on this journey.