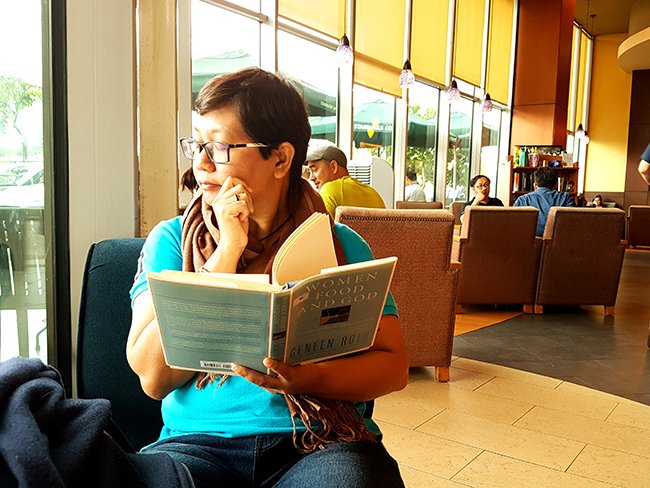 After days of Emotional moodiness and anger, I walked out from the Gate 12 (Gate of Caution) transit with clarity. (What it means is; I walked out from my moodiness and emotional swing with clarity and glitters sprinkled on me).
One of the thing that I associate with this emotional swing is the constant mental torture that tells me to go back to Penang Island for Raya. I'm glad I trust my body (not the mind) and wait for the right timing to visit my hometown… because I finally see things rearranged itself.
I'm supposed to go back on 30th for my relative's wedding but turned out, I made a promise to do public talk on that day in Kuala Lumpur. And I can't change the date. So, I thought let's go back this week but unfortunately, I got sore throat, flu and fever. My mind was so mad for not being able to go back.
In Human Design, my strategy is to wait for an Invitation. I had invitations to go back actually. So, this is no longer an issue. What is the challenge then?
TIMING.
Why is timing important?
Right timing will ensure that we flow in harmony with Life. Which means, there is less resistance when we do it at the right timing. Sounds crazy yes? Well, if you live in my body, you will understand that the only way you can get what you want in life without so many obstacles and pains and frustrations and angers and bitterness or even disappointments… is timing.
Basically, timing is all about living effortlessly. Universe gets things done through YOU and through your body (through the mind and innate intelligence).
I'm no master of timing. I'm learning to surrender and with Human Design, I get to apply it better. This is some level of spirituality and yet, I'm not a spiritual master or what so ever.
How Do I Know When Is the Right Timing?
I know it through my Authority. I am a Splenic Authority. My inner truth or inner guide is my body awareness. In Human Design, we called it Splenic Authority. Everyone has one unique Authority and yours is different than mine. You can check it out through this website.
My Splenic Authority works spontaneously in the Now and it all concern about my safety, health and survival. Remember that I want to go back to Penang Island and I have the invitation and I have someone who wanted to pay for the hotel and yet I decided not to go back. That's because, as much as my mind wants to go back, my body awareness felt that it is not safe for me to travel because the body needs a lot of rest after being sick for few days.
Despite emotional waves overrides my Splenic intuition, I still feel a deep sense that I need to wait. This is not just about the health of my body but it's about timing too.
What Now?
I'm seeing a clear green light to be in Penang on 30th June onwards unless something comes up and turn the journey the other way around. As a Splenic Authority, moment to moment is always about health and surviving. And with my Undefined Heart and Undefined Throat, I have no way to tell when things going to happen for me.
Surrender to Life.
Living effortlessly means enjoy the ride in this Life without trying to take control over it. Our body knows how to do this. Our mind doesn't. The more the mind tries to control the body, the more the pain occurs in the body. Maybe body intelligence or innate intelligence is something people don't believe in. But if we speak to our body and know our body well, we will see the truth within this beautiful vehicle we called the body. Human Design is a system that shows you what your body capable of doing and how to align your mind with your body.
So, let's see how things unfold. From my experiences, especially when I'm practising to surrender and follow my Human Design, my life is exciting, colourful and sometimes… feels so surreal 🙂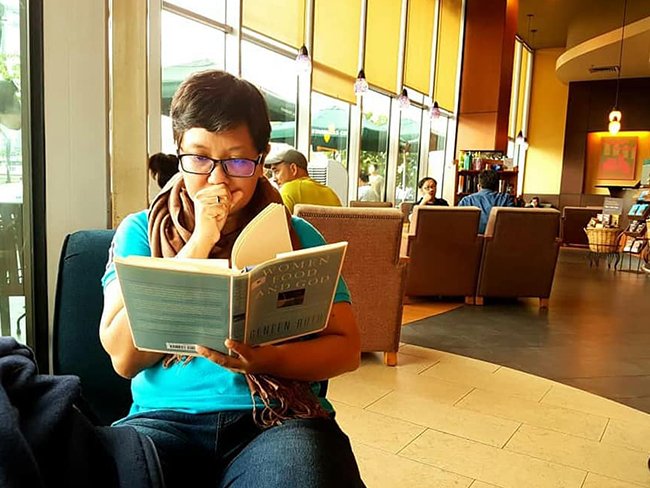 Anyway, this is one good quote I picked up from the book I read; Women, Food and God by Geneen Roth. It reminds me that only through waiting, we are able to see the whole picture of the event which consists of This, That and the Absolute Truth. Enjoy!
Enlightenment was following one thing all the way to the end.
~~ Shunryu Suzuki Roshi